Dear colleagues,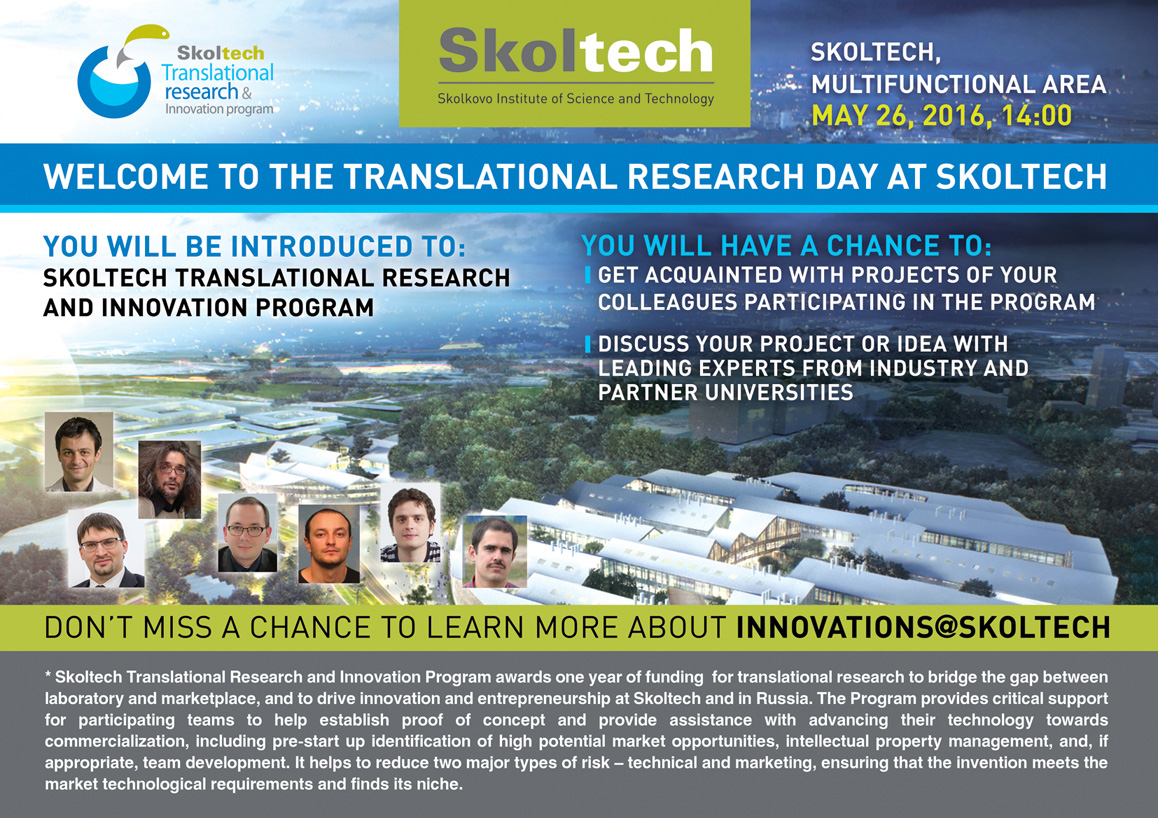 We are glad to inform you that you are welcome to participate in Translational Research Day on May 26. Within the first part of the event you will be acquainted with translational research methodology and projects of Skoltech faculty. Then, we will offer our experts and guests to learn more about Skoltech students' initiatives.
Please, find below the Program of the event. Information about participating projects https://sip.skoltech.ru/podderzhannye-proekty/programma-2015-2016/
See you at Translational Research Day!
Program
May 26
Skoltech,  Skolkovo Innovation Center, Nobel street, 3
Multifunctional area
| | |
| --- | --- |
| 13:30-14:00 | Welcome coffee-break |
| 14:00-14:10 | Opening remarks |
| 14:10-14:30 | Presentation of Skoltech Translational Research and Innovation Program |
| 14:30-16:30 | Presentations of the projects |
| 16:30-17:00 | Networking and coffee-break |
| 17:00-19:00 | Expert consultations of students' projects |