Catalysts
Scientific interpretation of a word "catalyst" is a substance that accelerates chemical reaction by reducing the activation energy. Catalysts of the Program – mentors to the research teams – play a similar role supporting the projects on their way towards commercialization. Each catalyst is a renowned expert in his field, and has a unique experience in launching hi-tech companies.
Catalysts assist to reduce the barrier from scientific result achieved in a laboratory and its real-world application. Some of our catalysts are listed here. If you are interested in joining us as a catalyst, please follow this link.
Dmitry Kulish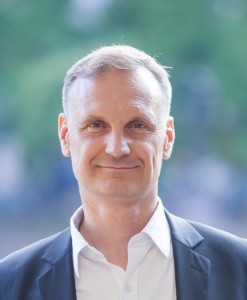 Dr. Dmitry Kulish is an independent expert on strategic, operational, and technological topics in pharmaceutical and biotechnological industries. Dmitry accumulated deep diverse experience while working at top executive positions of prominent Russian pharmaceutical companies (R-Pharm, Nanolek, Binnopharm, Bioprocess-Pharmapark), esteemed MNCs (Fresenius Kabi and Intel), and start-ups. After completing corporate career Dr. Kulish established consultancy "DrugDevelopment.Ru". His key areas of expertise are strategic portfolio development from market projections to acquisitions, technology transfer from pilot to batch, and product development from due diligence to registration. Dr. Kulish was a Postdoctoral Fellow at Harvard University, holds an MBA from Wharton School of Business, and PhD in Biochemistry from Moscow Institute of Molecular Genetics and MA in biotechnology from Moscow Institute of Fine Chemical Technology.
Novica Mrdovic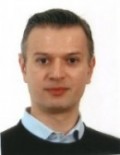 Novica is a Managing Director of NeoPhotonics Corporation and responsible for expanding the presence of NeoPhotonics Corporation (NYSE: NPTN) in Russia, Novica deals with local Manufacturing, R&D, Sales & Marketing, Business Development and Sourcing activities. Focusing on the key activities for the long term success in Russia, he is working on creating of the local microclimate for high technologies, including local suppliers, partners and research institutes in order to bring cooperation to the world's best practices. In addition, Novica promotes the competitiveness of the Company's customers and is also involved in the promotion of a law allowing to local players to reach a preferred position compared to foreign suppliers. Prior to joining NeoPhotonics in 2006, Novica acted as Business Development and Sales executive for JDSU in USA and Europe, and before that for Italian high technology companies. The member of the Board of Directors of few public companies in the past. Novica graduated from University of Massachusetts (MBA) and University of Belgrade (MScEE in Optoelectronics).
Alexey Nikolaev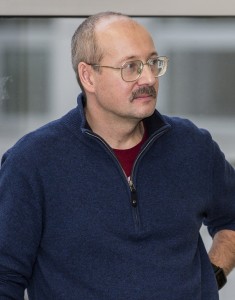 Alexey has more than 20 years' experience in top companies of IT sphere such as Samsung, Intel, etc. where he was responsible for research and development of new products as well as support innovations. He is keen on "landing" of design thinking, Lean Startup, etc. He also initiates and supports projects of new products and services related with smart devices, wearable electronics, internet of things and assists as well to "makers" and DIY electronics specialists to transfer from engineering prototype to a real product. Alexey is a popularizer of a "maker" theme, mentor of hi-tech startups, speaker and expert of technological and startup events, co-host of Design Thinking for Business Innovation, Сoursera Learning Hub programs, author of education and acceleration programs in the development of new product (anti-courses with application of design thinking approaches, lean product development, customer development, TRIZ, etc. – MSU, MIPT, HSE, incubators/fablabs/hackspaces, etc.). Alexey graduated from Lomonosov Moscow State University, Faculty of Physics, holds doctoral degree. 
Vasil Zakiev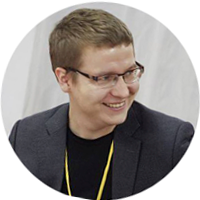 Vasil is a founder of such startups as shtrafy-gibdd.ru (annual turnover 1 bln. rub.), first in Russia private technopark of robotics and electronics "Navigator Campus", cofounder of children's creativity centers network "Technoclass", company-developer of smart intercoms "Sputnik".
Alex Kosik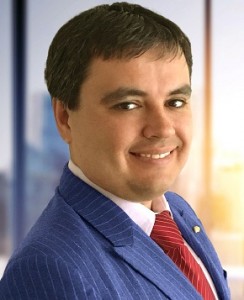 Dr. Alex Kоsik is a serial entrepreneur, life sciences expert and recognized mentor working with dozens of international technology start-up companies as an adviser, board member and executive. He's a founder of several successful companies and mentor for resident companies of FASIE foundation, Skolkovo, Skoltech and 1776 accelerator, He is a technology/due diligence expert at Skolkovo, RVC and venture funds and is a frequent speaker at conferences, business and venture forums.
Earlier the MIT shared its community with Skoltech and the following mentors  periodically consulted our projects.
James Noschese
Seasoned G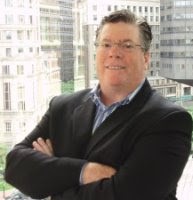 lobal Sales Leader with 25+ years operating experience and interaction at Board of Director and C levels. James has unique experiences in Global Multi-Channel SaaS Sales and Operations Management. He worked as a Vice President of Global Sales at Appzero Software Corp. and was responsible for attracting industry leading customers across multiple geographies. Before that he worked at Cimtek Inc. as a Vice President of Global Sales and in this position he increased revenue over 20 %, doubled european revenue, and rapidly grew the Chinese business from 0$ to over $1 million. Earlier James worked at Open Ratings Inc.(which was acquired by Dun and Bradstreet), as a Vice President of Worldwide Field Operations. In this position he and his teams provided consistent growth of 33% per annum, while growing the customer base 300% and reducing sales cycles by 50 %. Earlier he also worked at Formation systems, Parametric Technology Corporation, where he grew his area revenue from $5 million to $80 million over 5 years, and Eastman Kodak Company, where he consistently performed in the top 5 percent as an individual contributor and senior sales leader. James received bachelor of arts in economics and an MBA from The University of Dallas. He is currently a member of MIT Venture Mentoring Service (VMS), MIT VMS Sales Boot Camp Leader, and an Advisory Board member for several emerging high tech companies.
George Mabry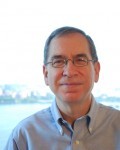 A successful entrepreneur with an extensive experience in management, technology and human resources. Particular expertise in entrepreneurial leadership, team management, software development, the pharmaceutical and biotechnology industries, and marketing services. Most recently, George was Vice President of Quintiles Consulting, the world's largest pharmaceutical services organization, providing clinical trials, commercialization, financing, and consulting to the global biopharmaceutical industry. Before joining Quintiles Consulting, George was a co-founder and Managing Partner, Partner and General Manager of Eidetics, a consultancy specializing in market research and marketing strategy for new products in the pharmaceutical, medical device, and biotechnology industries. George received a B.S. degree in computer science and electrical engineering from the Massachusetts Institute of Technology and a Masters in Business Administration from the Harvard Business School.
Jonathan Green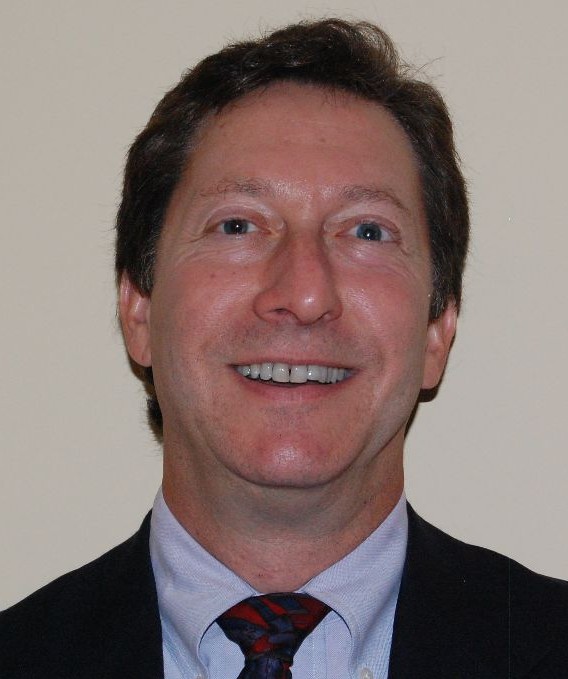 Jonathan Green is a co-founder and Managing Director of Arcadia Funds LLC, an investment firm focused on special opportunities in the credit markets. He is also a current member of Launchpad Ventures and former Director of CommonAngels, two of Boston's largest and most active angel investment groups for early stage companies. As part of MIT's Venture Mentoring Service Jonathan also serves as an advisor and strategy consultant to emerging entrepreneurs. Jonathan is former Chairman of inStream Media Inc., a rapidly-growing company providing an advertising network for cross-channel sales, as well as former Chairman of the Board of Cambria Pharmaceuticals Inc., an early-stage drug discovery company. Jonathan currently serves on the North American Executive Board, an advisory body to the Dean of MIT Sloan School of Management. Previously, Jonathan was founder and CEO of HighPoint Systems Inc., an e-commerce infrastructure software company that he founded in 1993. Prior to HighPoint, Jonathan spent ten years developing advanced electronics technologies for radar and communications systems at MIT Lincoln Laboratory. He holds six patents. Jonathan holds M.S. and Ph.D. degrees in Applied Physics (Stanford University), an S.B. in Physics (MIT), and an M.S. degree (business) from MIT Sloan School of Management.